The new face of Australian rural innovation
We are proud to celebrate the launch of AgriFutures Australia, the new identity for Rural Industries Research & Development Corporation (RIRDC). AgriFutures Australia invests in scientific research programs that drive the future development of farming practice in Australia.
For the client, this is more than a name change and visual refresh. Starting from the very basics we worked with key stakeholders to develop the strategic direction. From there we developed the new name, brand and sub-brand structure, visual and typographic system, as well as identities across major social media channels. All in the process has taken just over six months and produced close a thousand individual brand assets.
Congratulations and thanks go to the AgriFutures team in Wagga Wagga. While this marks the formal end of the project for us, it's just the start of a bold new direction for this important organisation. Here's to the (Agri)Future!
---
Welcome to the Pre-game Show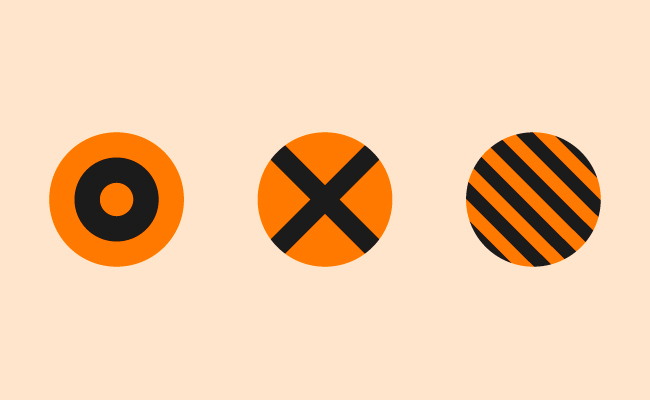 We've been working with the owners of Spout Cafe on the latest in our series of successful collaborations: Superbowl Takeaway. This modern 'fast-food' outlet will be serving delicious all-in-one meals using fresh proteins and produce sourced daily. The brand has been launched on social media and we're putting the finishing touches to the interior fitout concepts. Opening on Glen Eira road in the Summer of 2017 if all goes to plan. Keep up with the progress on Facebook (/SuperbowlTakeaway) and Instagram (@superbowltakeaway).
---
Presenting a unified message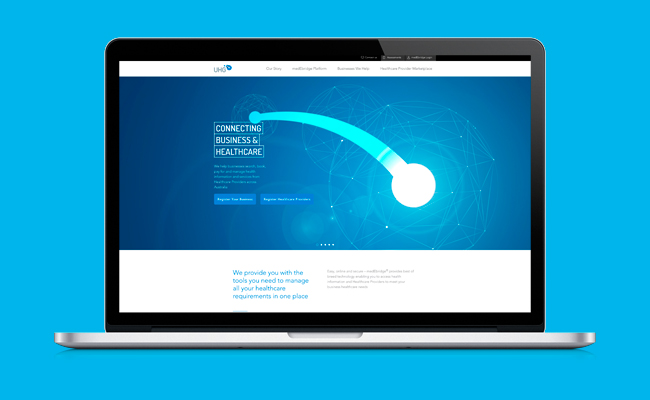 Just in time to close out the week, we've gone live with the new website for healthcare technology innovators Unified Healthcare Group (UHG). While a refreshed visual identity and new website are the tangible outcomes, they're the result of a shift in self-perception at the organisational level. From imagery to icons to tone of voice, UHG is now communicating its business offering with greater clarity. This change was six months in the making, led by our strategic process in close cooperation with UHG's management and stakeholders. This was a challenging but ultimately rewarding project, and we thank the UHG team for their time and investment in the process.
---
Aligned for Success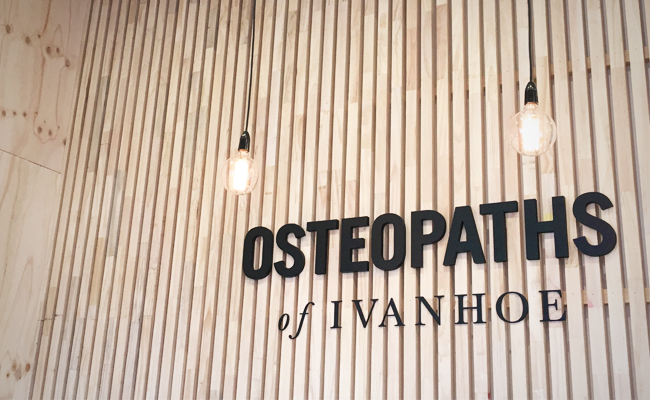 We've just capped off another branding and interior fitout project, this time for a team of young healthcare professionals opening their first independent practice. Osteopaths of Ivanhoe specialises in hands-on therapy through osteopathy and remedial massage (no prizes as to where it's located!).
The great results of this project are in no small part due to the enthusiasm, creative input and DIY spirit of the clinic's founders Saul Smith, Nicole Robbins and Jack Moorhouse. Their willingness to contribute during the creative process made this a true team effort. We congratulate and wish them all the success, but hopefully won't be in urgent need of their services for a while!
---
We've swiped out...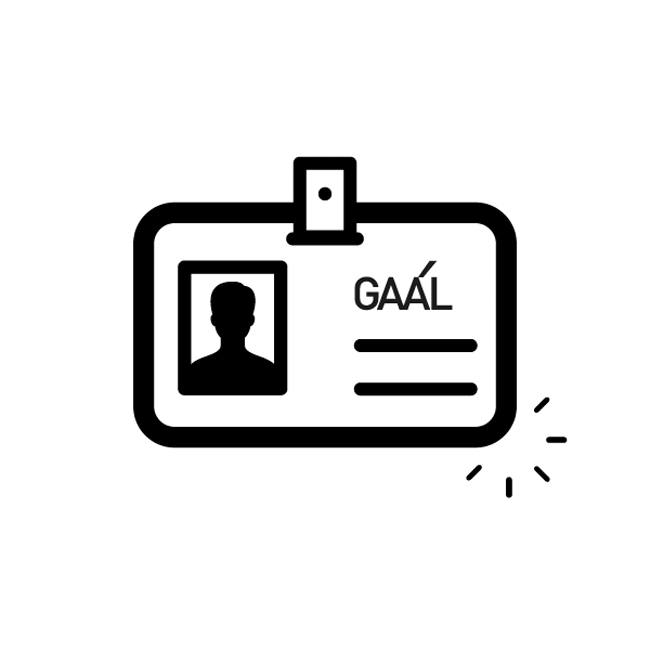 Wishing you all a safe and relaxing holiday and hope that everyone enjoys a well-earned rest over the festive season.
View the link and sing along to our festive message.
Thanks for a great year. We're back for another on 11 January 2016.
---
Ripponlea Village Street Party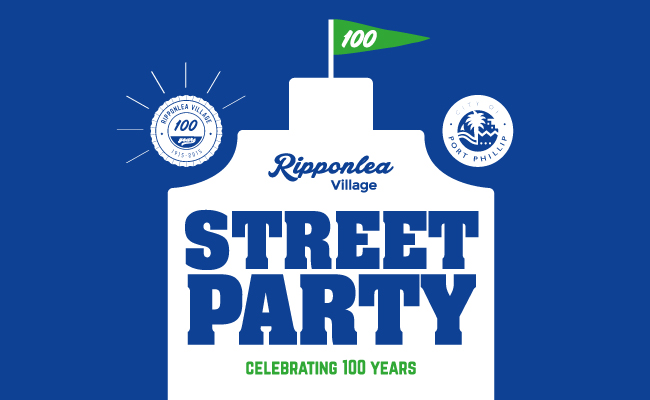 Ripponlea Village, the bustling high street that Gaal Creative calls home celebrated its 100th birthday this weekend. Established in 1915, the street has seen many tenants and residents come and go but its iconic shophouse roofline and cultural eclecticism remains. To mark this milestone, the City of Port Phillip along with a body of local businesses set about organising the Ripponlea Street Party.
As a long time (albeit somewhat stealthy) member of the Village community we were glad to give a bit of our time and talent to the event's organisation, contributing poster, map, timetable and signage design as well as driving the social media campaign.
The collective effort paid off in full and the event was a resounding success. With the main strip closed to traffic and turned into a pedestrian mall, people in their thousands made it down to enjoy music, entertainment and activities complemented by plenty of food and refreshment. It was great to enjoy the company of our fellow Village regulars in a setting all at once so familiar but completely transformed. Also spotted on many a shoulder throughout the day were the Ripponlea Village tote bags we designed earlier in the year.
We're already looking forward to the next instalment in 2016 which promises to build on the success of this year to be bigger and better. Here's to another hundred years of Ripponlea Village.
---
We Quite Like: Dry Ice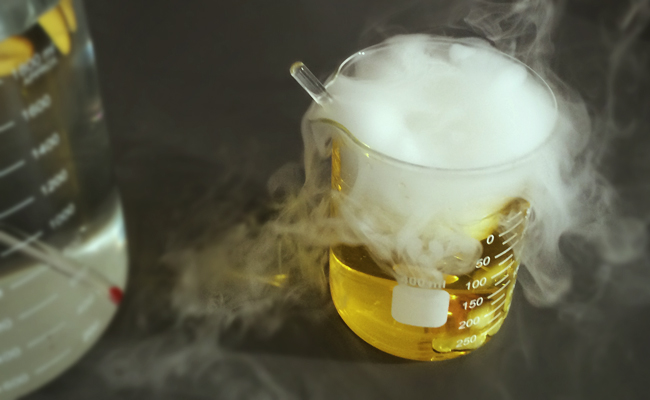 An outtake from our recent science-themed photoshoot for Foy\Gaal with Colin Page at Decent Exposure Studios in Prahran. Nothing turns a group of adults into shrieking children like sublimating carbon dioxide in a beaker of fluid (it's yellow food dye, honest). Sadly, the fun police nixed the idea of putting a handful into the studio toilets.
---
Chef's Table Episode 5: Ben Shewry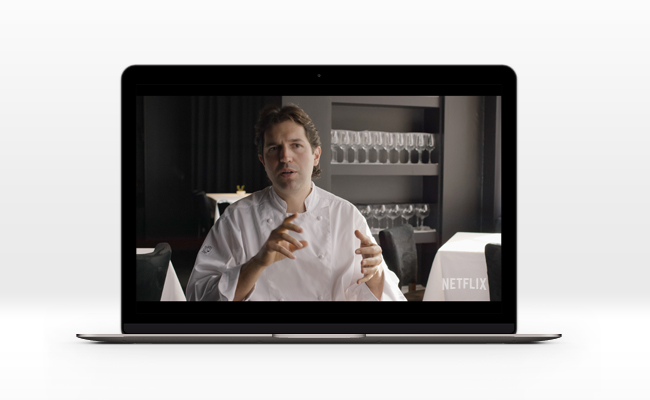 So there was this one time that a Hollywood film crew turned our studio into a mini-Attica dining room for a documentary shoot. That series, Chef's Table, is now streaming on Netflix and features Ben Shewry (Episode 5) as well as five other of the world's top chefs sharing their stories and insights. Sadly, we're not mentioned in the IMDb entry.
---
Progress(?)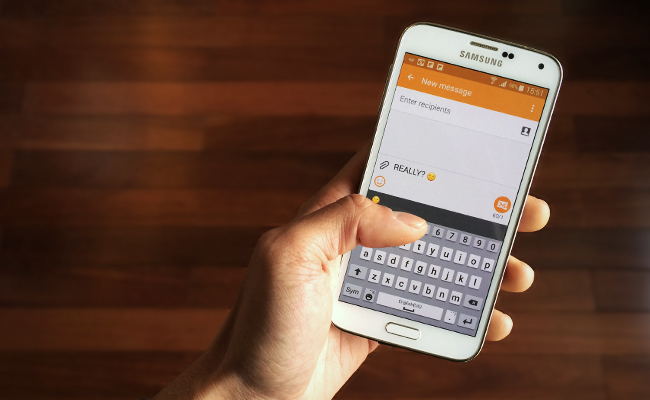 Landlines are out. Clunky traditional telephones with their buttons and dial tones and non-touchscreens begone. Embrace new technology in all its gloriousity. The new office communication revolution is here, and it's a ... Samsung Galaxy? As dyed-in-the-wool iPhone users this thing's Android user interface might as well be in Latin. Send a fax if you need to get in touch, we'll be here figuring this thing out.
---
Pinchy's Handmade Lobster Subs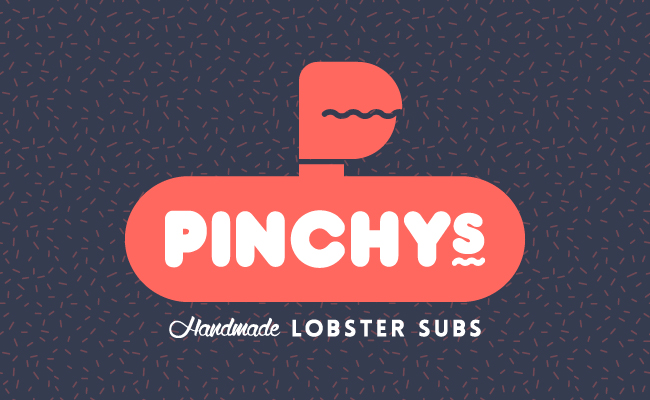 We've been helping out friends and suppliers of our daily caffeine fix, Spout Cafe, brand a new summertime pop-up food caravan. Pinchy's Handmade Lobster subs will be serving up handmade seafood rolls, condiments and drinks from the Dumbo Feather Airstream at Melbourne's Point Ormond this summer. The lads are close to finalising the menu, and we're hoping to do some taste testing before the general public! Even if you don't get the Simpsons reference, make sure to head down for a seaside snack.
---
Birth Education 2.0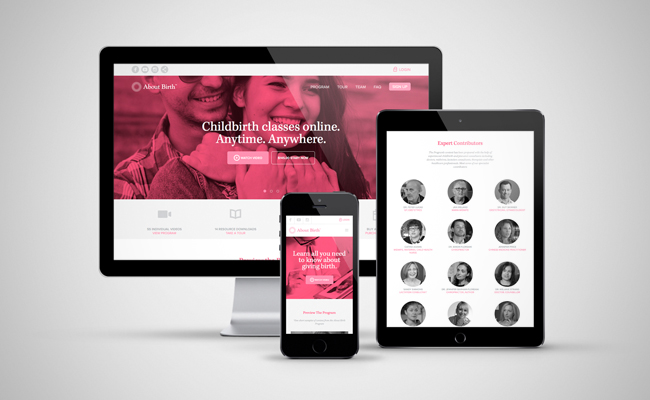 A project 10 years in the making has been realised. The About Birth Online Birth Education Program is a video-based online learning tool for expectant mothers and their partners.
The Program is a culmination of a joint effort between Gaal Creative, We Make Online Videos and About Birth. It combines every service area we offer from design and branding to custom digital development and video production. The outcome is a comprehensive six-part prenatal learning course available 24/7 on mobile, tablet and desktop devices.
The launch has been a long time coming but the work will continue as we market, refine and improve this unique product. We'd like to thank everyone, too numerous to mention individually, involved along the way.
---
The Science of Wellbeing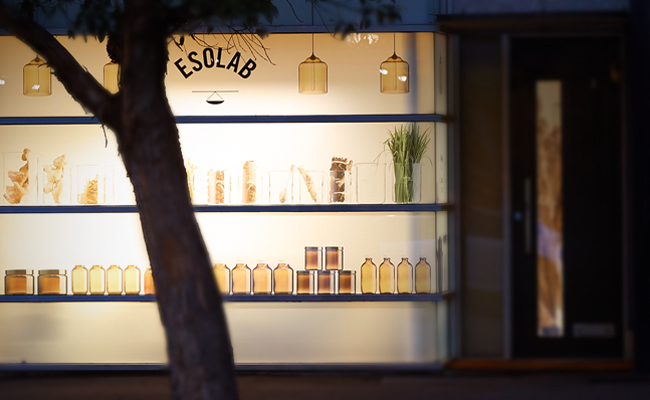 Big congratulations to Jen Price and her team on opening the doors of EsoLab, a new health and wellbeing practice in South Melbourne. We've been working with Jen over the last six months to bring the brand and clinic space to life.
EsoLab offers traditional therapy services such as herbal medicine, acupuncture or massage, applied using modern scientific and physiological theory. We've coined this philosophy "The Science of Wellbeing" and reflected the mix of modern and traditional in the interior fitout materials, packaging and branding.

---
Work in Progress: EsoLab Images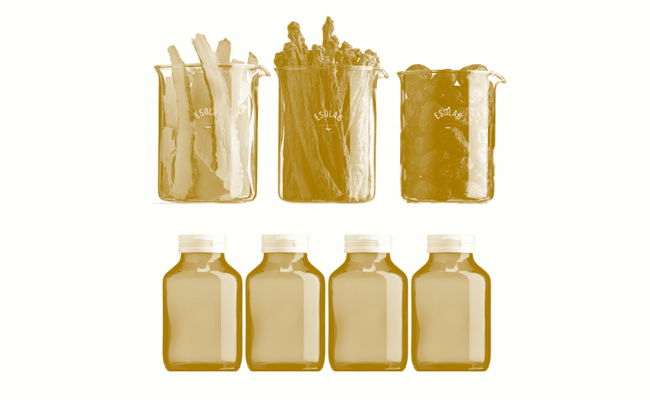 A sneak peek at some imagery we've been working on for wellbeing clinic EsoLab, using photography of herbs, beakers and tonic bottles shot by Colin Page.
---
WeMOV Launch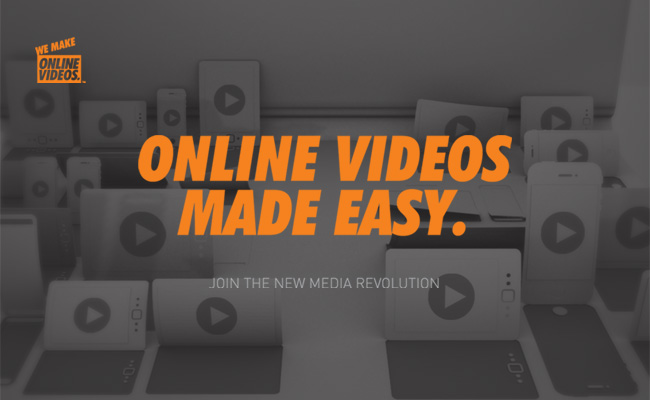 ---
Switched on: SecureWare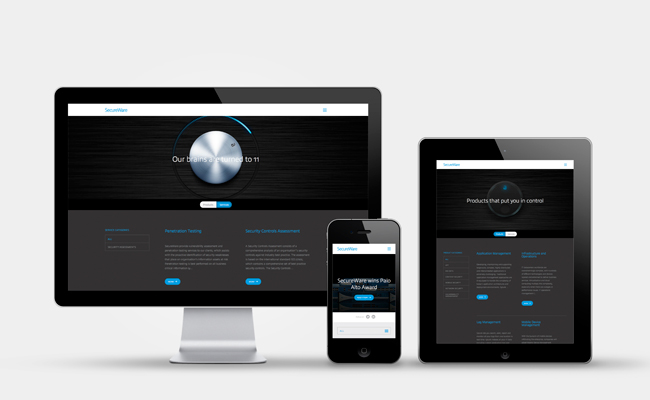 Clean and modern but with a bit of the personality that defines SecureWare's point of difference amongst their competitors. The front-end is powered by a custom management system with genuine device integration for tablet and mobile platforms.
It's been a pleasure working with Adam and Alex from the SecureWare team, they've been enthusiastic and invested from day one. The initial response from their partners and affiliates has been positive and we're proud to have this project in our folio.
---
Attica's analytics ...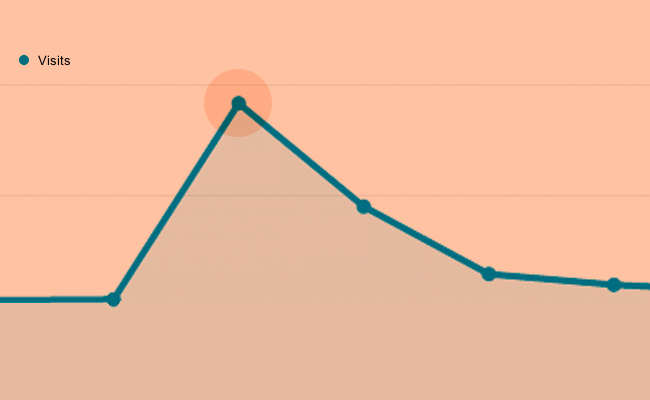 As Attica's webmasters we like to keep an eye on internet traffic to their site.
This morning's review of their Google Analytics made for shocking(-ly good) results. News of their No. 21 world-ranking last week drove more than 18,000 unique visitors a day to the site (as a guide, their average web traffic prior to that was 400/day).
The initial spike has settled to an average of 1,500/day.
It's a sign that if the world didn't know about this little restaurant in humble Ripponlea before, it's making up for lost time.
---
Attica voted No. 21 Restaurant in the World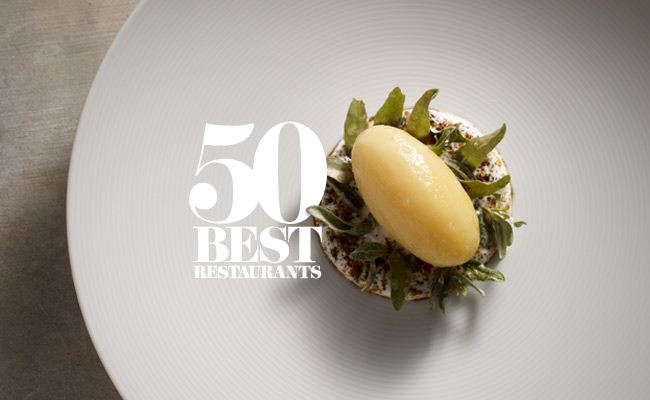 Ben Shewry and the team at local restaurant phenomenon Attica continue their rise in the world of fine dining. This year Attica has been voted Australasia's Best Restaurant and the world's No. 21, up from No. 63 last year. This is the first year Attica ranks in the Top 50 and one of only two Australian restaurants on the prestigious list.
Rumour has it that the waiting list for a table of two has gone from weeks to months since the news came out. Congratulations to all involved!
Shown here is "Potato, cooked in the earth in which it was grown", Attica's standout dish as voted by the World's 50 Best panel.
---
We Quite Like: Draw Something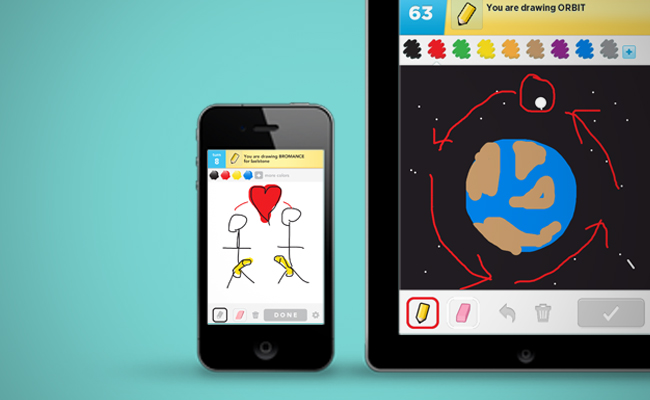 The studio loves its smartphone games.
Words With Friends is a firm fixture of daily life in the studio, but now a new challenger has emerged. Draw Something is basically Pictionary over 3G, brilliantly simple yet somewhat challenging to do well (unless you're smart and bought an iPhone stylus off eBay...).
We could say it helps our creative problem-solving skills, but really it's all about being a kid with a pack of crayons and a big sheet of paper again.
(NB: shown here are efforts to draw 'Bromance' and 'Orbit'.)
---
A hole-in-one at Callaway's Tee Party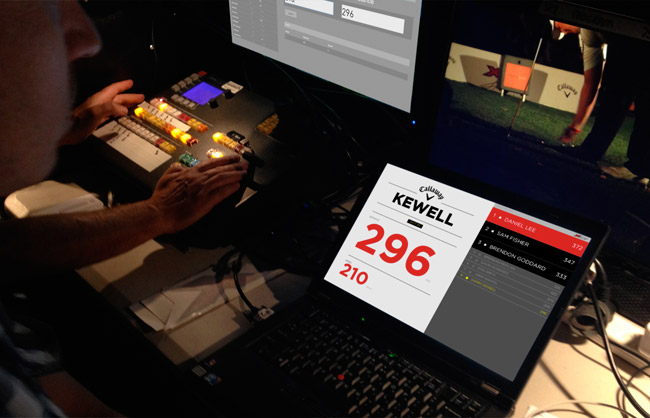 Callaway Golf Australia put on its first "Tee Party" last night, a celebrity vs. pro golf drive competition.
Our challenge was to build a real-time scoreboard feed for the audience using drive distance data from sensors laid out along the driving range. The creative team styled the visual front-end while the technology team developed a data entry back-end. The result was a live scoreboard that displayed the most recent driver's name, drive distance and his standing on the leaderboard.
The fringe benefit of being behind-the-scenes was a chance to mingle with some of the celebrities and personalities. Congratulations to the Callaway events team for a job well done, and thanks for a fun night out.
---
Work in Progress: SecureWare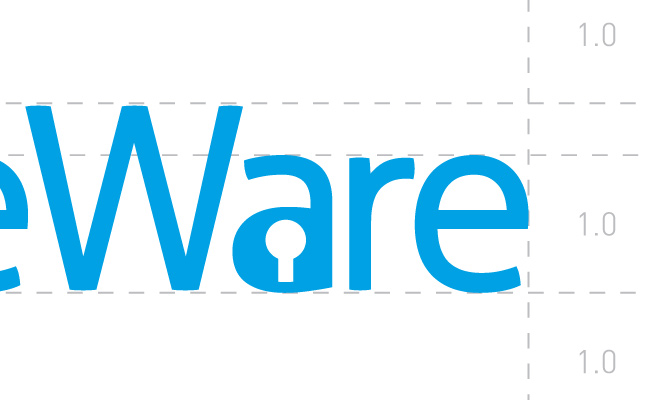 We're in the midst of Brand and Web Development for our first South Australian client.
SecureWare is an IT solutions provider that specialises in information security. They've already built a strong local reputation with clients that include The University of Adelaide and iiNet.
Thanks to Adam and Alex for making the trip across to meet us, we are looking forward to delivering another creative solution.
---
School's Out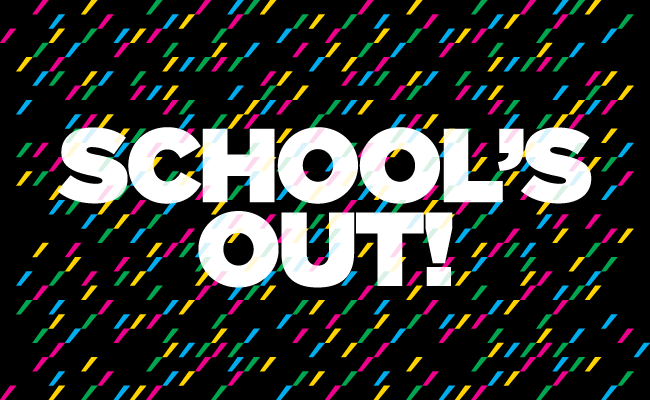 Season's greetings from Gaal Creative to our valued clients, friends, suppliers and everyone who has made 2012 another exciting year at the studio. We hope you've enjoyed working with us over the last twelve months as much as we have with you. The following is a short recap of the year's significant events, projects and milestones. We wish you a happy and safe holiday period. We'll be back to work on 7 January, 2013.
---
Rebirth: About Birth online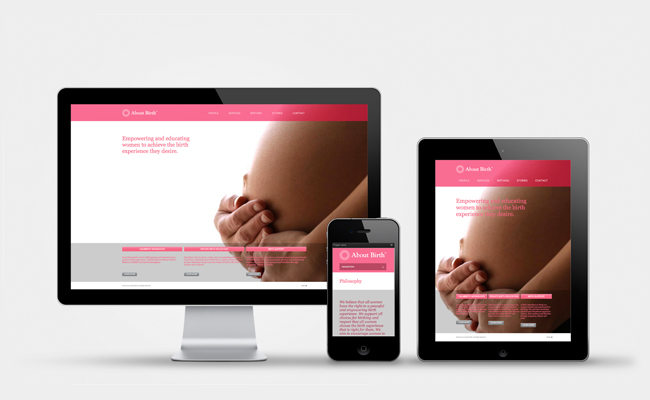 In addition to restyling the front-end we have re-built the site's architecture to enable true support for users on tablet and mobile devices. This represents a major step forward in our abilities as a digital agency.
We are developing another exciting online project with the About Birth team and hope to reveal more details in the months to come.
---
Gaal Creative : proudly brought to you by caffeine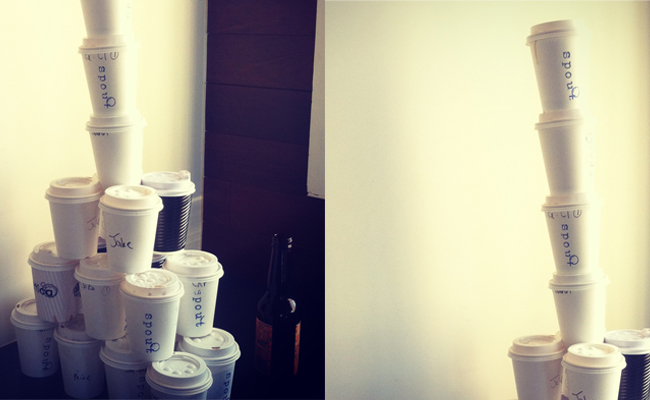 Modernist free-form sculpture up for auction, proceeds go to buying more coffee.
---
Up on a roof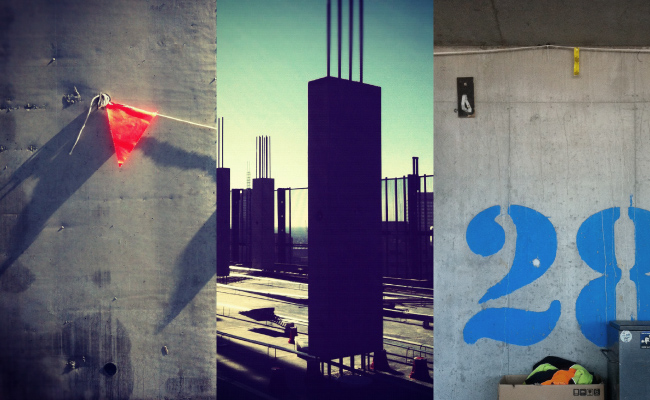 It's been a refreshing day away from the computer, assisting at an onsite photoshoot with our photographer Colin Page. Contexx granted us access to the 350 William Street "Art on The Park" construction site so we could document the activity of an active building job.
35 storeys, 700 metres, 800 photographs later we'd made our way from the top of the lift well shaft, overlooking the Melbourne CBD, to the ground floor. Along the way we met many of the contractors who were more than happy to humour us constantly asking "so ... what are you doing?" or "what's happening over there?".
From a quick review of the shots it looks as though Colin's sharp eye successfully captured the hustle and bustle of the worksite.
---
Mad About Print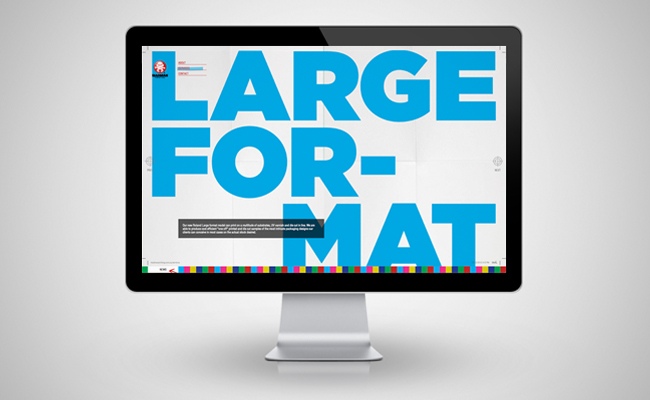 Our go-to print producer Madman Printing gave us a single phrase for the brief of their new website: "we're mad about print".
We came up with a look and feel that throws plenty of nods and winks to the print industry, one that gives the user a unique experience and puts Madman's personality front and centre. They're mad (with happiness) at the results and so are we.
---
We Quite Like: Analog for digital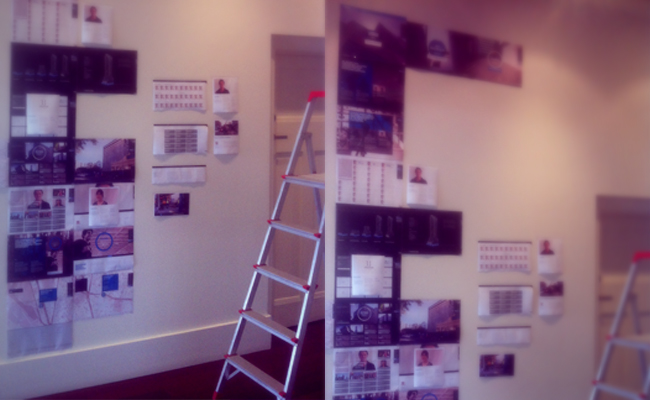 At this point the designers and developers sit together to cross-check the brief against its visual translation (i.e. the front-end design). It's useful to catch any oversights or potential implementation issues before we seek client approval.
To facilitate this task we use an, ironically, analog method: pasteups. The web layout is printed in its entirety, right down to different modalities, active states and pop-ups. We tape them to a wall where each element can be shifted, superimposed or annotated.
The method not only helps everyone see the entire website structure and functionality at a glance, but it's a refreshing act of stepping away from our respective computers to work together.
Shown here is Contexx's website-in-progress at the pasteup stage.
---
Happy birthday, Stu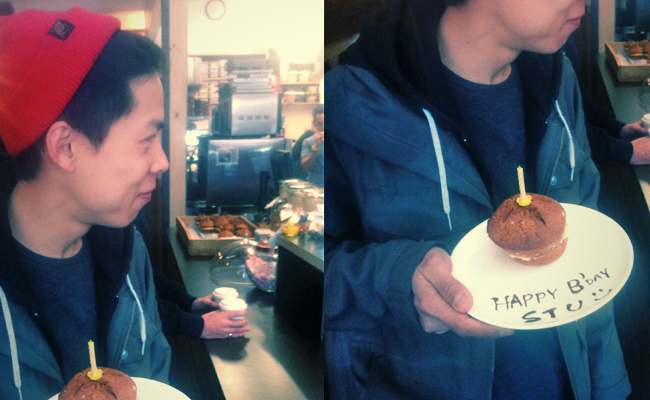 Pictured is Stuart during the obligatory public embarrassment and a little morning tea treat down at Spout cafe. When asked how old he was turning the reply was, "I'm turning 21 ... for the seventh year in a row." We think he's still too young to be in denial about his age.
Trivia: the #1 song on the Billboard charts on the day of Stuart's birth was the Ghostbusters Theme.
---
Quality control for Coca-Cola Amatil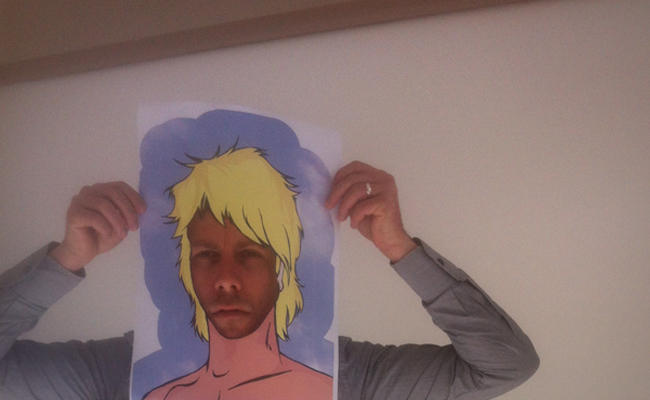 Some of the most anxious times in a designer's life occur when we relinquish control of our artwork to the printer - is everything in the right colour mode? Is everything sized correctly? Did we put the right amount of bleed on? Lack of control makes us crazy.
We like to maintain high standards at Gaal Creative and that sometimes means going great lengths in order to ensure accuracy of the final product.
Exhibit A: Michael Gaal testing out life-size cardboard standee artwork for the upcoming Coca-Cola Amatil Customer Expo.

---
Contexx commissions Gaal Creative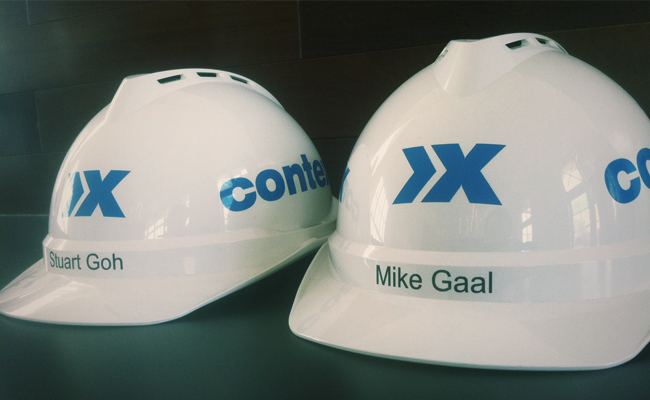 We're extremely pleased to name construction company Contexx as our newest account.
Contexx was formed in 2006 by industry veterans Noel Henderson and Simon Gray. They have quickly established a reputation as one of the most dynamic, forward-thinking companies in the industry, with an estimated portfolio value of more than $1 billion.
This news comes after almost two months of preparation, proposal work and meetings to address the tender. We were one of of eight strongly qualified respondents for the contract, and of the final two shortlisted agencies we won the award over an established multinational advertising firm (who will remain unnamed!).
The tender process has shown that the Contexx and Gaal Creative teams are very much aligned towards the same goal, something that gives us confidence and excitement for the work ahead. In the months to come we will deliver a Brand Refresh, Website Redevelopment, Photography, Corporate Collateral and Environmental Branding.
To top off the great news and officially welcome us on board we were presented with personalised hard hats to use on site visits.
---
New Staff Profile: Jake Anderson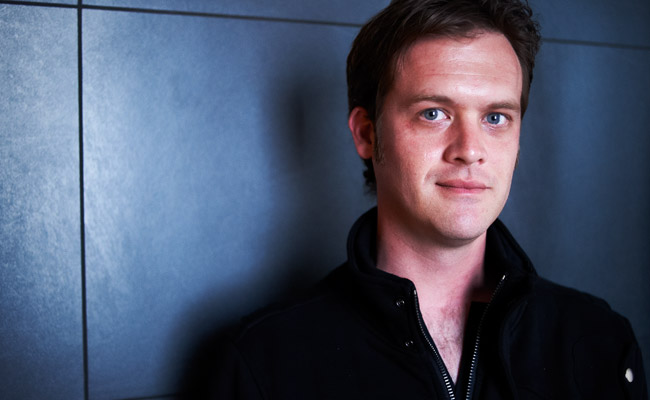 Like all the best things from New Zealand, Jake has been claimed for Australia to be our resident software architect, database-smith and web application designer. With a background in industrial design he bridges the gap between our looks-obsessed designers and functionality-stickler coders. With five years of experience under his belt Jake takes the job seriously and can be heard verbally expressing his feelings towards uncooperative lines of code or malfunctioning browsers throughout the day.
---
New Staff Profile: Kevin McKenna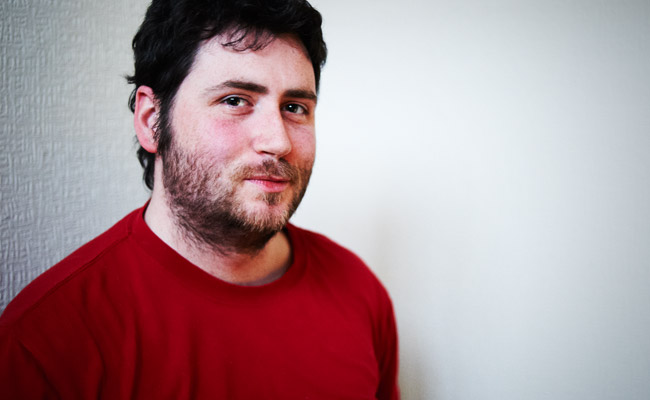 Luthier, glass blower, polo champion - Kevin McKenna is none of these things. He is however our (self-described) Keyboard Rambo, with a background in mechatronics engineering and computer science he brings expertise in software development and technology problem-solving experience to the studio. The tallest person in the office keeps a fairly low profile, headphones on, working away while the designers argue about shifting a single pixel; so when a request for some coding magic is eventually made, Kev has often already thought about and done it.
---
Dynamic Design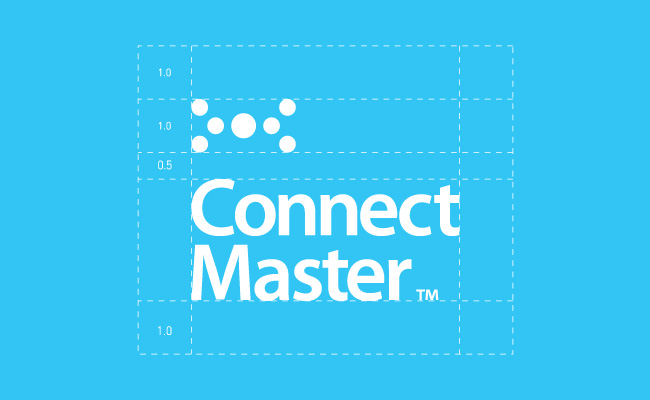 Our creative process for German telecoms software specialist Dynamic Design was guided by the connectivity and efficiency of their product offerings. Cleanliness, structure and precision is reflected across the final identity. The company's website features a custom content management system and multilingual functionality for the client's global customer base.
---
Spout's online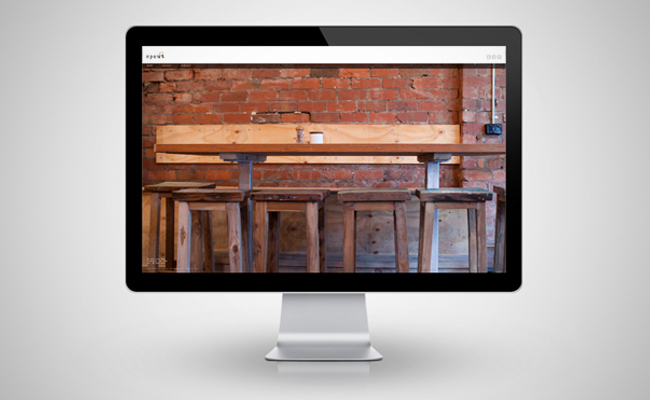 Serving breakfast, lunch and of course, coffee seven days a week. Drop in sometime and you might spot one (or several of us) amongst the crowd.
---
Remora: Oracle Database Appliance Campaign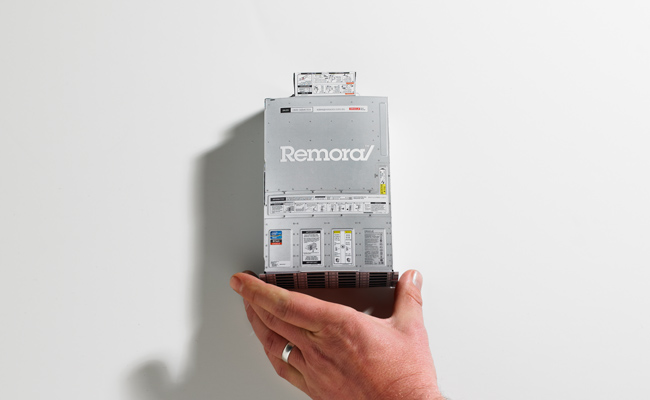 Technical package design and multi-faceted print techniques combine to produce an invitation to Remora's seminar on the Intel-based Oracle Database Appliance (ODA).
The result provides a unique interactive experience for invitees who are normally used to seeing everything on a computer. A sealed surface mail package opens into tri-fold brochure providing technical information about the hardware, with a pop-out section that folds into a scale model of the ODA.
---
40 years young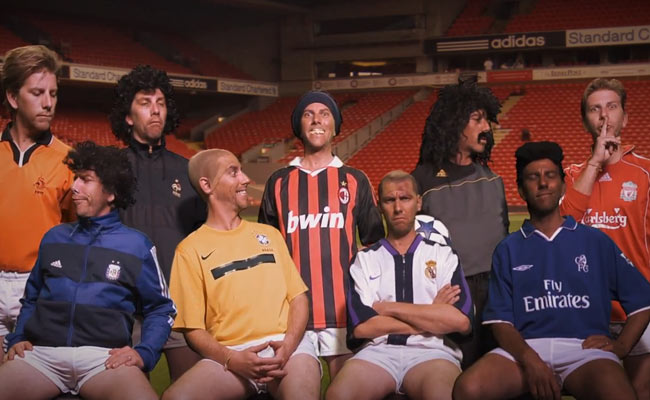 One of the luxuries of running a creative agency is occasionally appointing myself the client and treating a personal job with the same resourcefulness and attention to detail that we provide to others.
Case in point: this short video produced as part of my 40th birthday celebration. Like every team sports fan I have a dream starting line-up, consisting of the most talented and/or biggest personalities that I have most enjoyed watching. We couldn't exactly get my fantasy soccer team in to pose for the video so we did the next best thing...
---
In focus: Lensman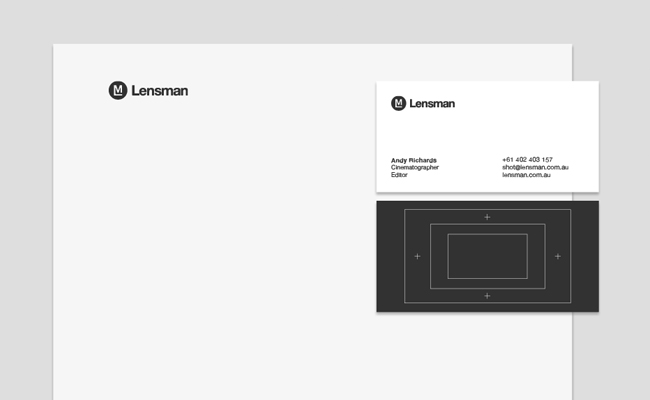 Lensman's new-but-old look takes cues from vintage film and camera equipment. Next up is a online home for Andy to showcase his extensive body of work.
---
Lexicon +1: Idempotent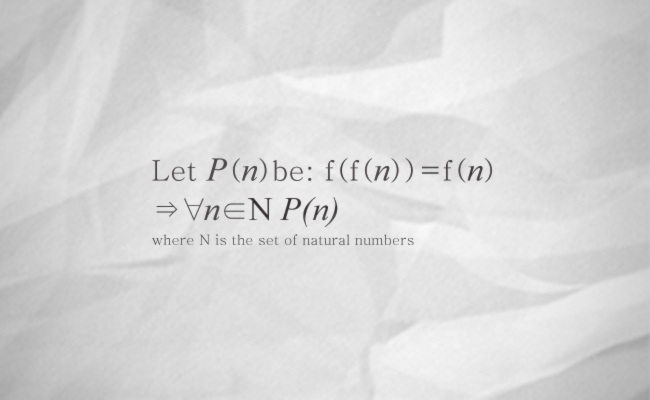 ---
Argos Loves Company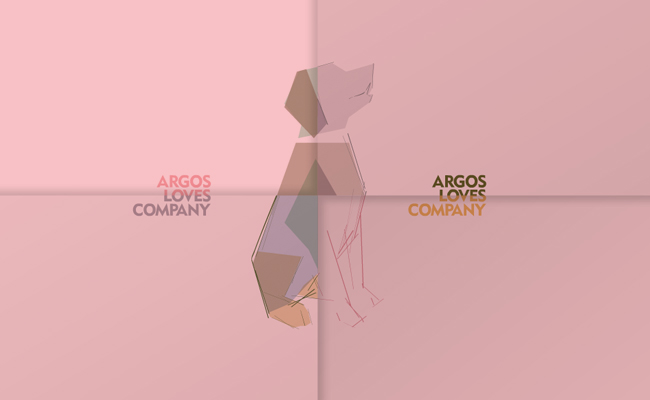 Argos Loves Company has opened up on Brunswick Street. Its intention is to serve up uncomplicated food, fresh coffee and and plenty of friendliness. Congratulations to Christine Collins and everyone involved, we've really enjoyed working to give the cafe an identity worthy of Chrissie's eclectic tastes and personality.
Next time you find yourself at the top-end of Brunswick Street near Gertrude, follow your eyes to the bright pink sign for a coffee, meal and a smile - because Argos loves company.
---
We Quite Like: The Addictaball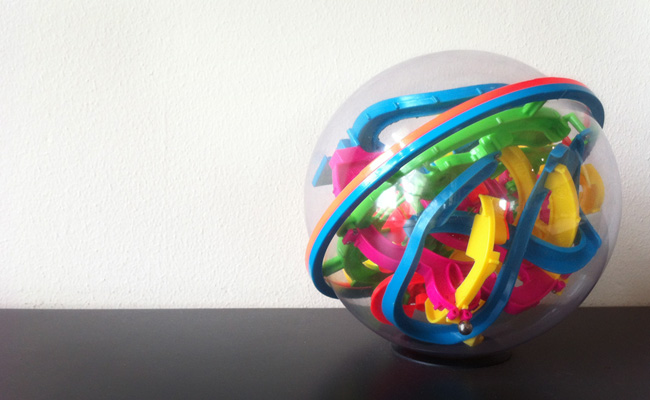 This past week the studio has been echoing with the constant clattering of metal on plastic, followed shortly by a shouted expletive. The culprit of many wasted hours and constant distraction is a simple but fiendishly challenging toy called The Addictaball. Bought by Niki (our studio manager) for her children it has since been appropriated by the adults.
The Addictaball is a 3D maze housed inside a transparent sphere like a ship-in-a-bottle. Solving the puzzle involves guiding a small chrome ball along the maze which is divided into sequential sections, tilting and turning the sphere on its various axes to keep the ball on track. Rotate too violently or misjudge the angle of adjustment it's back to the start.
The maze record is held by Niki at 48 (of 138 maze sections), followed by Tara on 40 , with Mike and Stu trailing on 29. (08/05/2012 UPDATE : James just hit 67 to take the lead!)
We hear the kids are much better at it.
---
CameronTec Embrace Evolution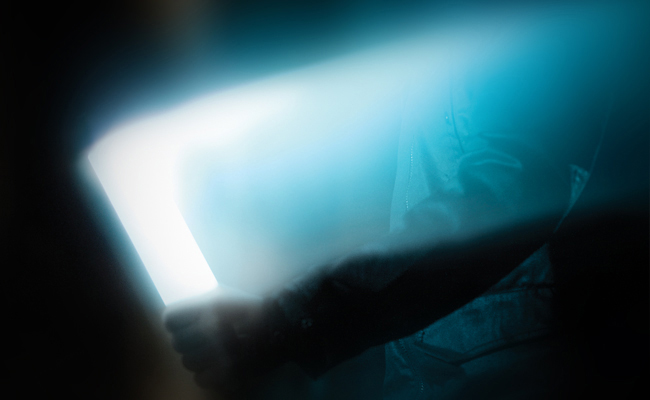 ---
'The Dining Haul' Sets Sail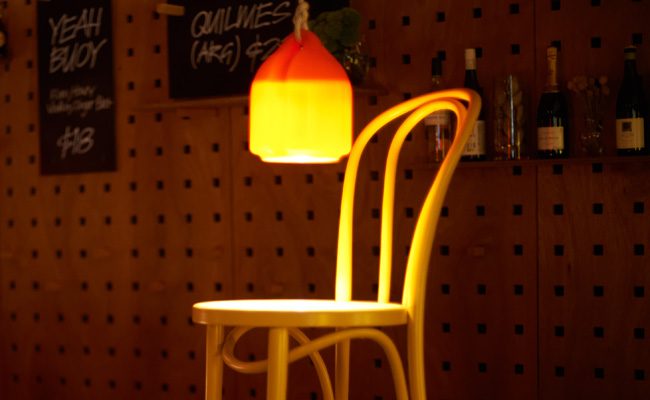 Last night's opening of The Dining Haul seafood bar in Elwood marks the completion of our latest design-construct project. We are thrilled with the results of the last 22 weeks of work - from naming and branding to interior fit-out and web design.
My thanks extend to our client Charlie Sirianos for sharing and trusting in my vision; and to Tony the builder, whose team fearlessly executed our concept with outstanding attention to detail. I'd also like to recognise our team in the studio: Stu for his creative efforts and contribution across the entire project; and to Niki for her invaluable consultation and advice.
Whilst our job is done, the journey has only just started for Charlie and his team at 'the Haul'. I wish them joy and success in the new venture and encourage you all to pay them a visit for a casual feed or drink. I might just see you down there...
---
New Restaurant Project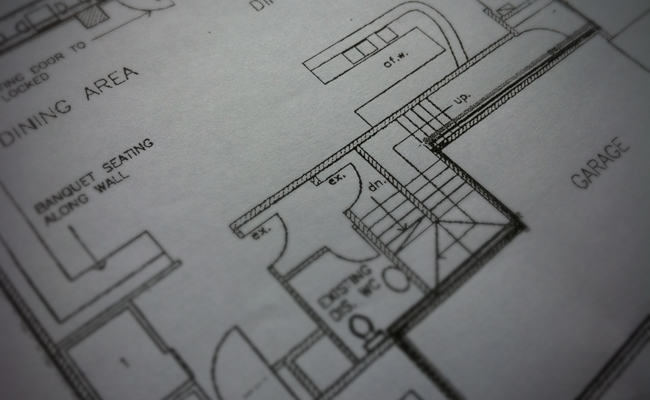 We're thrilled to be commencing work on an interior and branding project for a new restaurant in Elwood. Based on previous restaurant projects it will be an exciting and creatively rewarding exercise to realise our designs in a multi-dimensional environment. Watch this space for updates as the job progresses. In the meantime you can view the last dining space we produced.
---
Attica updates its look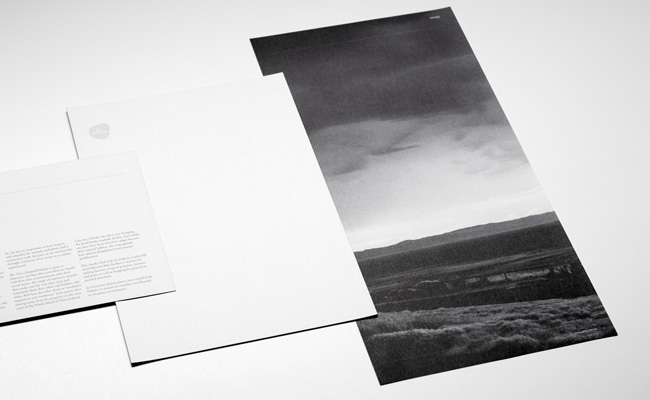 Just back from the printers is Attica's new collateral, with changes to their brand and identity that reflect the restaurant's continuing growth and maturity.
Their logo's colour has shifted to a light stone, maintaining the earthy foundations of the original brand. Collateral has been pared back to simple monotone hues, with beautiful new photography by Colin Page featuring on the menu reverse and website backgrounds.
---
'The Changing Face of Virtualisation'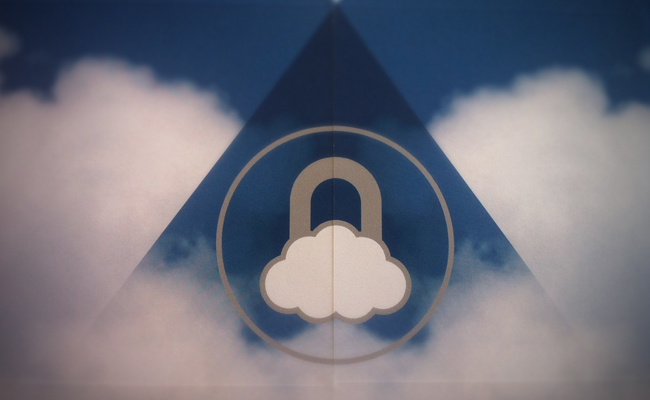 This is the second in an ongoing series of executive seminars produced by Gaal Creative for Oracle Systems and Remora Technologies.
The staging venue for a cloud-themed seminar was obvious: award-winning restaurant Vue de Monde's new location on the 55th level of Melbourne's iconic Rialto Towers. Masses of clouds at eye-level and panoramic views of the CBD below provided a spectacular backdrop for the event.
The security of information within Private Cloud networks was a key discussion point of the seminar. An icon for the event, incorporating elements from the Oracle Systems brand, was created with this theme in mind.
The cloud theme really allowed us to stretch out creatively and develop a unique collateral packages featuring fold-out booklet invitations and silver-backed envelopes. Each confirmed invitee received a cloud icon lapel pin which they wore on the day to identify them as attendees of the event.
---
Attica named Restaurant of the Year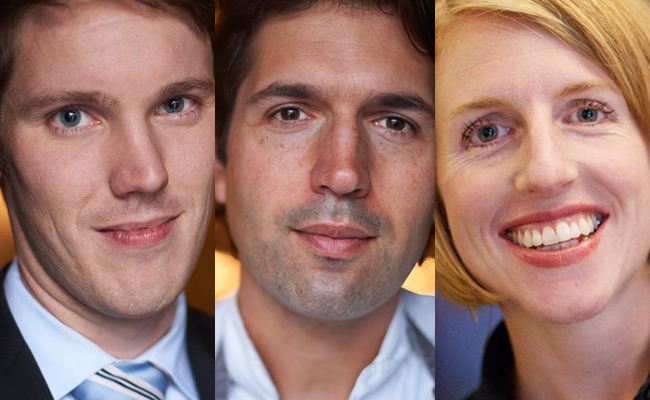 Attica's star continues to rise: last night the restaurant attained Three Hats status and was named Restaurant of the Year at The Age Good Food Guide awards. We've been working with Attica since 2003 and personally witnessed the belief, vision and hard work that has been invested by everyone on the team past and present. Dining there is a truly unique experience so check out their website and join what is sure to be a long bookings list. Congratulations again to everyone at Attica on receiving these wholly deserved accolades.

---
We Quite Like: WIRED Magazine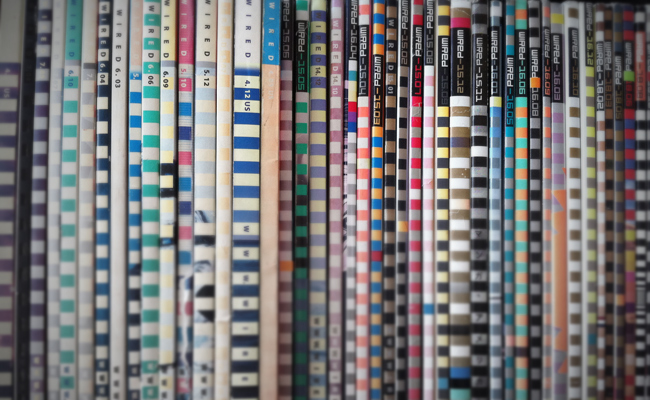 WIRED is the graphic designer's non-graphic-design-related magazine: high-concept art direction executed with interesting layouts, custom typography, beautiful infographics, contemporary illustration, sharp photography and plenty of obnoxious spot colours. Editorially it's consistently on-point with a mix of humour, tech/science news, business analysis and compelling investigative journalism features.
Hit the link to view WIRED's Creative Director, Scott Dadich, addressing the 2009 Semi-Permanent Conference.

---
We Quite Like: DIN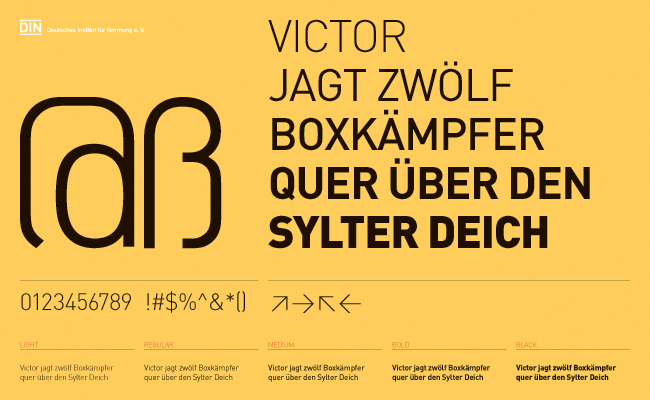 DIN 1451 began as the German government's standard utilitarian font, appearing on a myriad of civil fixtures such as traffic signage, environmental wayfinding and license plates. Albert-Jan Pool's 1995 re-tooling helped the typeface become a cross-over success with graphic designers as a reliable choice for logotypes, body text and corporate identities.
DIN's clean, modern lines and legibility at small sizes makes this our go-to secondary typeface as well as a starting point for many branding concepts.
---
Colin Page Exhibition - Gossamer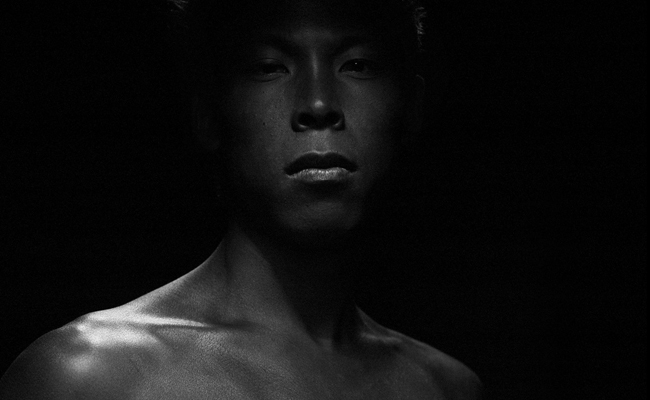 Photographer, creative partner of 15 years and good friend, Colin Page, will be a featured artist in the Core Program of this year's Ballarat International Foto Biennale (BIFB). The Core Program is reserved for the most outstanding artists, chosen from an international field.
Colin will be premiering his 'Gossamer' exhibition, a series of dramatic and beautiful human portraits shot using ultraviolet photography.
With overwhelming respect for his talent, passion and drive, I'd like to congratulate Colin on this well-deserved achievement. I am confident that the show will be a huge success for him and encourage you to make the trip to Ballarat for this worthwhile event.
The 2011 BIFB will run from 20th August to 18th September.
---
Website Launch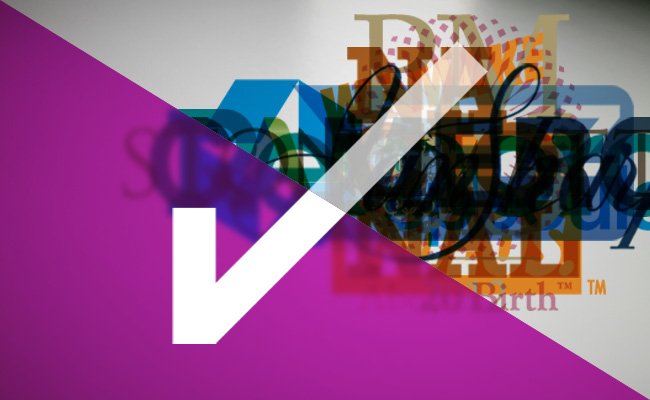 ---